Alticolor invests in excellence and constantly works to offer its customers quality treatments and certified processes consistent with the high standards required by the dental industry. To ensure that these standards of excellence are maintained, additional analyses are periodically performed by accredited laboratories.
We share the analysis and assessment performed by Techno Analysis, a laboratory that works with companies in the biomedical, environmental and technology sectors on dental implant components treated with our Sandblasting + Double Acid Etching and Acid Etching treatment cycle.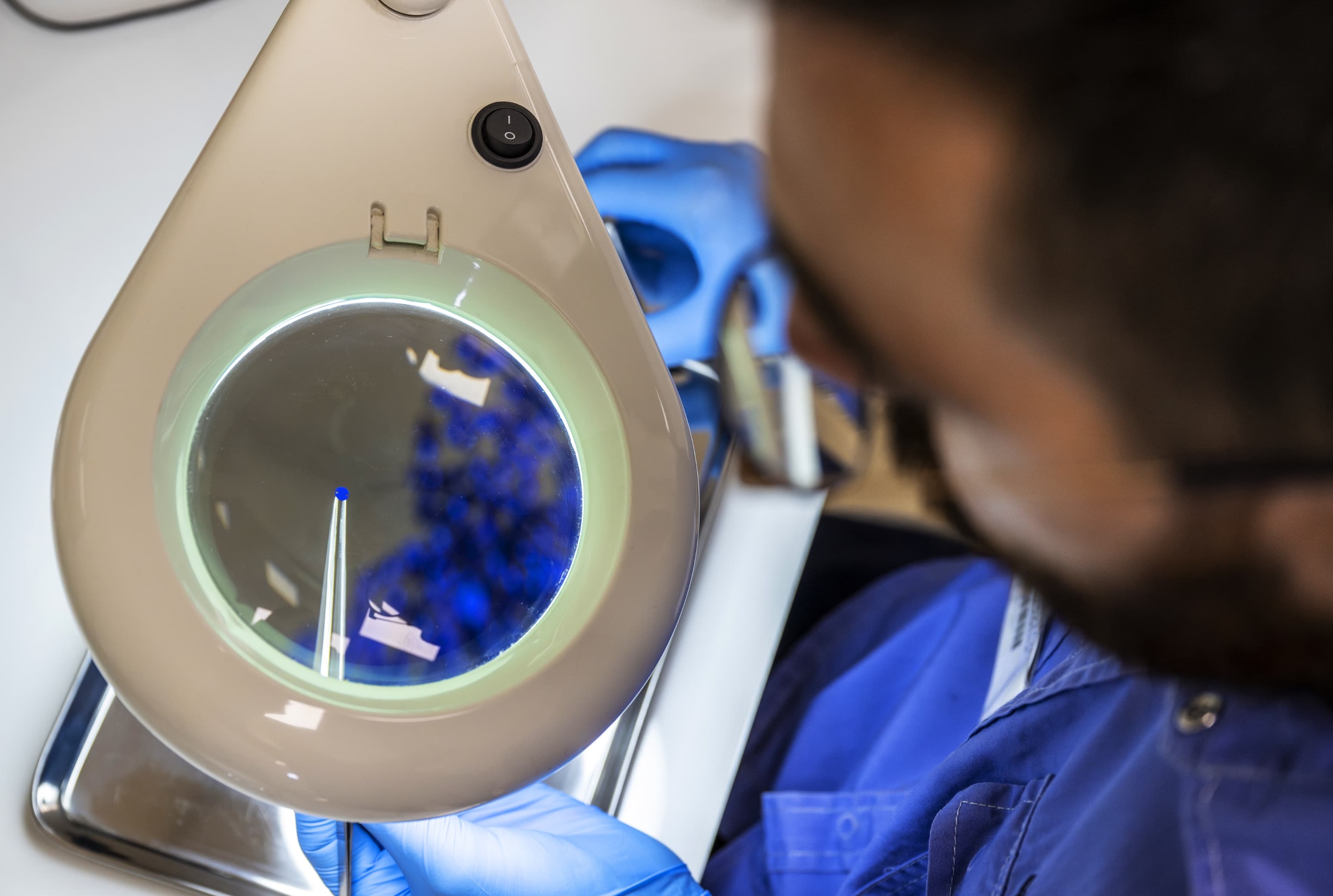 Techno Analysis used an array of technologies in the analysis and assessment of dental implant screws subjected to Alticolor treatments. These include:
Electron microscope to assess the characteristic surface morphology and the presence of foreign bodies on the implant

XPS electron spectroscopy for the quantitative study of the surface chemical layer

SEM-EDSª electron microscopy for the semi-quantitative assessment of the elemental composition of a solid-state sample

Chemical, physical and biological analyses to determine the presence of residues of substances introduced during production and not removed during the washing and decontamination of dental implants

TOC analysis for measuring the amount of organic carbon present in a sample

Total surfactant analysis for measuring the effectiveness of the rinsing process

Roughness test for measuring and assessing the micro-irregularities on the surface

LAL chromogenic assay for the photometric assessment of colour development (reading generally at 405 nm) due to the reaction between the endotoxin present in the sample and the lysate

Bioburden test to determine the microbial load present in the dental implant prior to sterilisation

Cytotoxicity assay of acute biological damage caused by substances released from medical devices by observing the effects they produce on mammalian cells cultured in vitro on a nutrient medium
The analysis found that the roughness achieved with the Alticolor treatments is ideal for stimulating bone production and that both sandblasting combined with double acid etching and acid etching alone on titanium produce good surface characteristics of micro-roughness and cleanliness.
The full detailed analysis is available for review.