Always seeking to improve and optimise its processes with the aim of continuing to raise the level of its services, Alticolor has chosen to adopt an automated vertical storage system.
An integrated vertical warehouse takes advantage of the height of the production plant, reducing floor space occupancy by 90% and making it more efficient by eliminating all empty spaces between shelves and walls. Moreover, its automatic management software provides a detailed and real-time snapshot of all products at all times.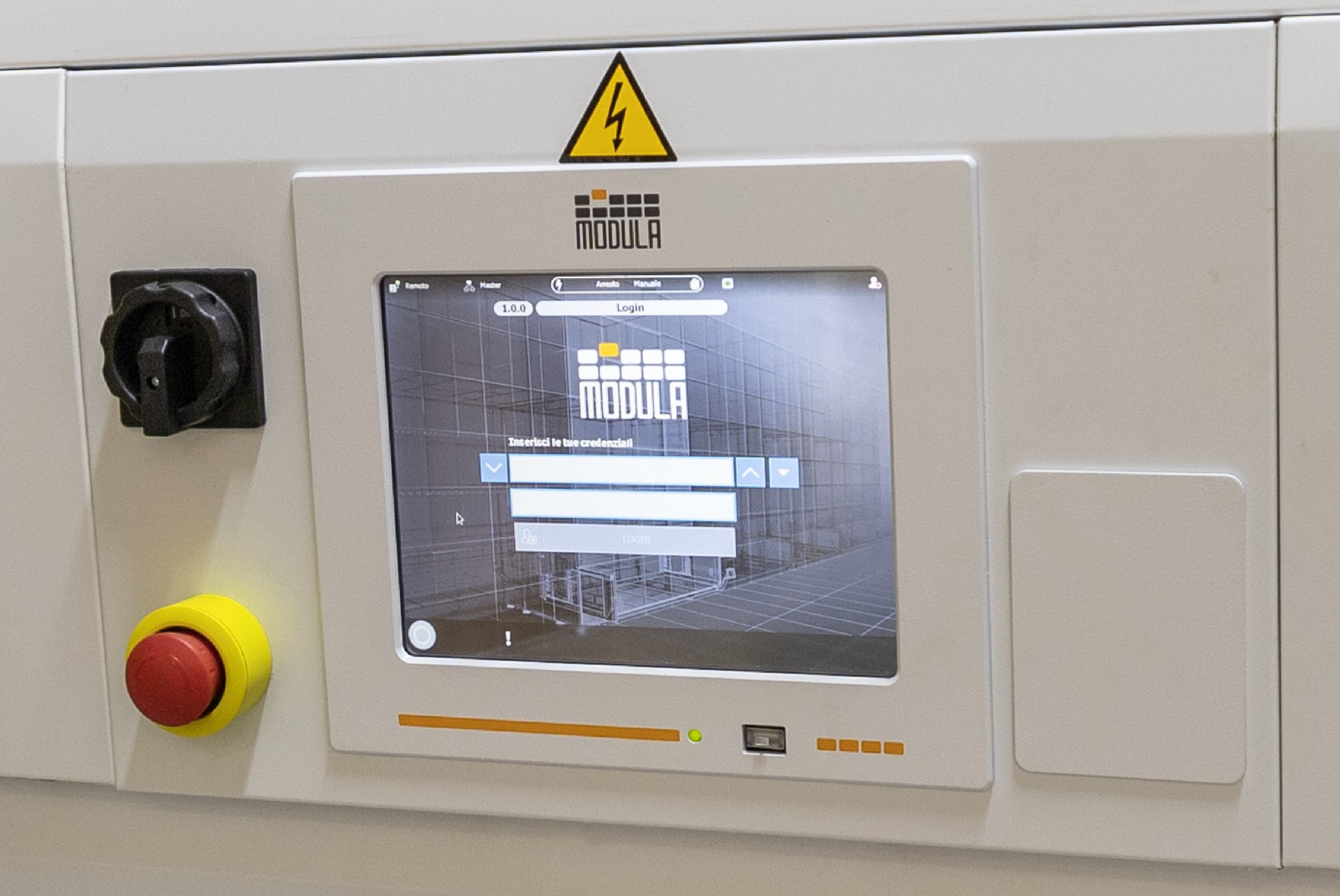 The benefits of the new vertical warehouse for Alticolor and its customers
As mentioned above, the integrated warehouse is an innovative solution for inventory management and logistics operations. But the benefits of investing in this new storage method are twofold and concern both internal logistics and the service offered to our customers. Some of the benefits of Alticolor's new integrated vertical warehouse include:
1. Increased efficiency
The technology of the new vertical warehouse makes the processes of searching, picking and moving products faster and more precise, without impacting production flows. The software used in the warehouse keeps track of all incoming and outgoing goods at all times, maximising the efficiency of the order preparation process and the speed with which they are then shipped out. Moreover, the theoretical and actual stock can be checked in real time, controlling inventories and better managing reorders with an improvement in efficiency for the entire production process.
2. More security for goods and people
In a warehouse of this type, every operation is tracked and visible to everyone to ensure maximum protection against theft and damage. Even the access to various zones can be restricted to certain people. Furthermore, our automated warehouse protects the health of workers by eliminating the need to lift weights for long periods, use ladders, stoop or climb to dangerous heights.
3. Decreased business costs and new investment possibilities
An integrated vertical warehouse results in a significant reduction in business operating costs related to errors and damage that can occur in a traditional warehouse with costs that have a significant impact on the total budget. Moreover, thanks to the high level of automation, a technological warehouse allows resources to concentrate on other areas, improving the quality of services offered to customers. Another benefit related to the reduction of costs ensured by the new warehouse is the possibility to invest the savings in other services such as our research and development lab, machine inventory and measures to improve the company's environmental impact.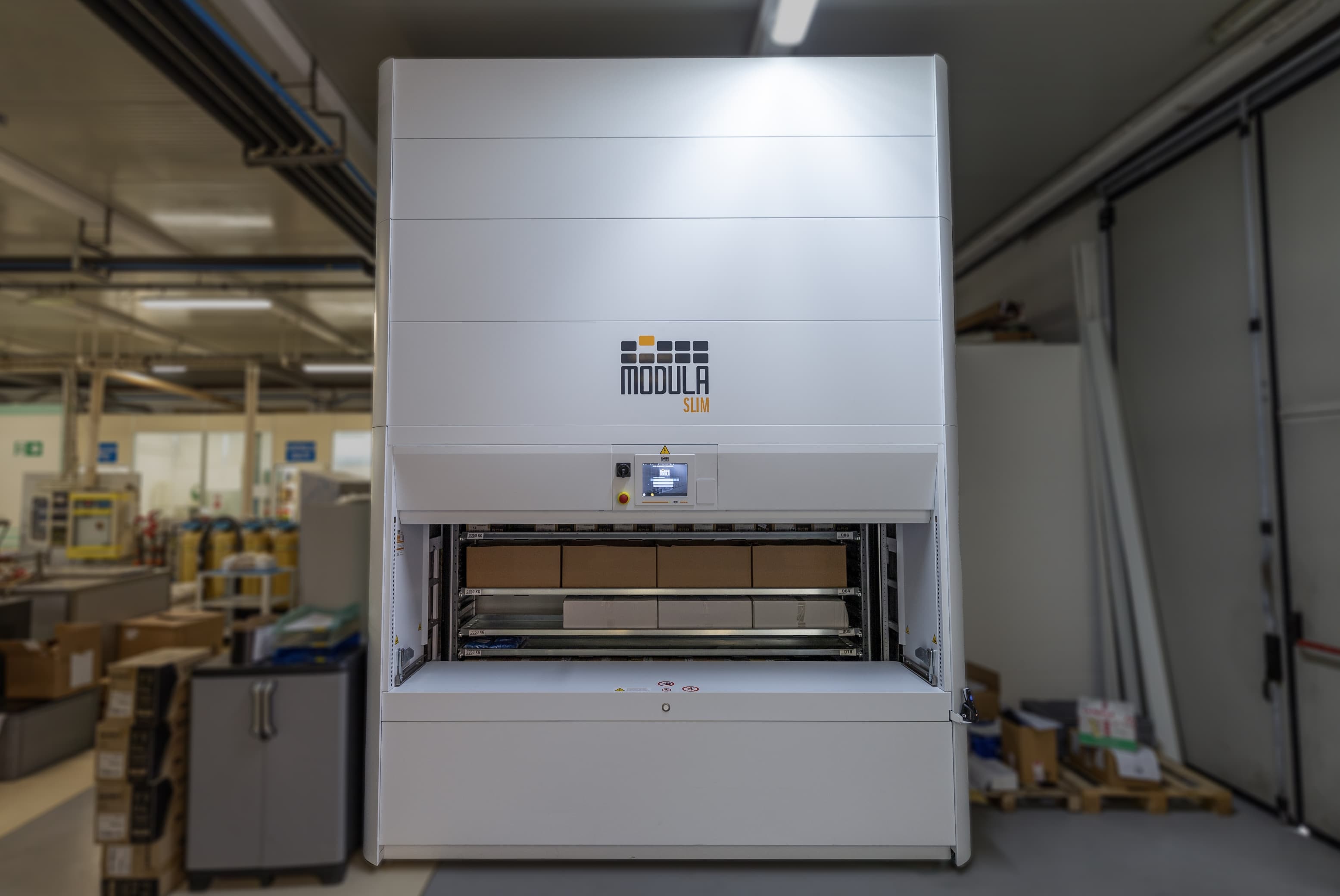 A new milestone that brings benefits to all: from saving space and time in the company to increasing safety for operators and goods, not to mention optimising flow and productivity with greater customer satisfaction, ROI and overall efficiency.